This offer valid for new residents only, who take financial possession of an apartment between March 22, 2019 and April 30th, 2019, and excludes residents whose payor source is a government payor and IL entry fee move-ins. Automatic withdrawal payments required. Subject to further restrictions, participation and availability and not combinable with other offers. Call for details. **A one-time credit equal to 50% of your Basic Service Rate/Monthly Fee (not inclusive of any care or other fees) will be applied to your invoice for your birthday month in 2020. You will receive the half off the first month's room and board.
Retirement Home in Ann Arbor Offers Affordable Senior Living
Where our family shares life with yours!
When it comes to choosing an attractive, affordable senior living option for yourself or someone you care about, you want something special: outstanding, quality services, a vibrant, friendly atmosphere and attentive, courteous staff. Hillside Terrace is all this and more! Co-owners and operating Hillside Terrace is the Litz family, Nanya, Vic, Trey, Amanda and the family dogs, bringing together residents and staff with spirit, energy, warmth and compassion as only family can do.
Our Residents and Families Say it Best!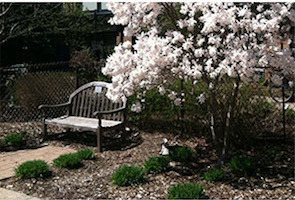 Plan a visit today! Come meet the Hillside family, tour our grounds and amenities, and see our 82 newly revitalized apartment homes. Experience Hillside Terrace today!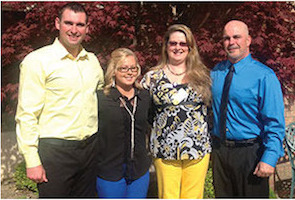 Privately owned and operated, Hillside Terrace focuses on life enrichment in a nurturing and independant setting that stimulates the mind, body, and spirit. Where our family shares life with your family!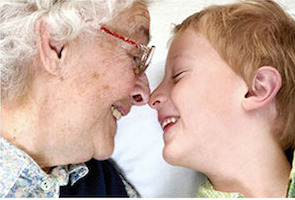 Hillside Terrace offers a cozy neighborhood setting on 10 acres of orchards and gardens with walking paths and an enclosed courtyard. We offer diversity, close proximity to the University campus, with convenience to shopping, culture and healthcare.