We Love Giving Back to Our Community!
We LOVE giving back to our community! We make it a point to be involved and stay connected to the things we're passionate about, and one of those things is helping people.
Alzheimer's Association Quick Facts:
• Alzheimer's disease is the sixth leading cause of death in the United States!
• More than 5 million Americans are living with the disease.
• In the United States, someone develops Alzheimer's every 66 seconds!
These facts are scary, but it's the sad reality that many people live each day. Giving back allows us to be part of developing the cure. That feeling is the most rewarding in the world. "I spent two years taking care of my dying father who had Alzheimer's and to care for him who once cared for me is one of the highest honors," Nanya Litz. "I want to help find a cure so other families don't have to endure the same kind of heartbreak."

Whether you need a helping hand or a few donation dollars, we're always there to lend a helping hand. Together we can make all the difference!
Upcoming Events:
May 17, 2018
June 9 and June 21, 2018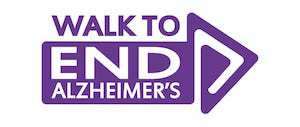 Hillside Terrace needs your help reaching their goal to participate in The Longest Day team event. This year Hillside Terrace is doing multiple events this year for The Longest Day instead of doing an all-day event on The Longest Day.
They will have a Softball Tournament on Saturday, June 9th. To enter a softball team for the tournament, please donate $250 to Hillside's team page "Striking Out Alzheimer's" with your team name. The tournament will be held at Veteran's Memorial Park on 2150 Jackson Ave Ann Arbor, MI 48103 on Field 1 and Field 4 starting at 9am. The championship game will be held at 7pm.
The second event will be held on Thursday, June 21stfrom 4pm to 8pm at Hillside Terrace. The Car Show will feature the Chelsea Classic Cruisers with LIVE music, raffle prizes and Ray's Red Hotswill be providing food on Thursday, June 21st. Donate today!