We Love Giving Back to Our Community!
We LOVE giving back to our community! We make it a point to be involved and stay connected to the things we're passionate about, and one of those things is helping people.
Alzheimer's Association Quick Facts:
• Alzheimer's disease is the sixth leading cause of death in the United States!
• More than 5 million Americans are living with the disease.
• In the United States, someone develops Alzheimer's every 66 seconds!
These facts are scary, but it's the sad reality that many people live each day. Giving back allows us to be part of developing the cure. That feeling is the most rewarding in the world. "I spent two years taking care of my dying father who had Alzheimer's and to care for him who once cared for me is one of the highest honors," Nanya Litz. "I want to help find a cure so other families don't have to endure the same kind of heartbreak."

Whether you need a helping hand or a few donation dollars, we're always there to lend a helping hand. Together we can make all the difference!
Upcoming Events:
We're giving away two pairs of tickets to the Big Hearts for Seniors movie night event at the Michigan Theater for "A New Color – The Art of Being Edythe Boone." Take our questionnaire to enter to win here before Thursday, May 11th! To qualify, you must "like" and "share" a Facebook post about our giveaway!
June 21, 2017
Join Us For The Longest Day!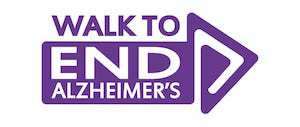 Hillside Terrace needs your help reaching their goal to participate in The Longest Day team event. This year Hillside Terrace is partnering with Bumpin' Bubbles and giving people and businesses in the area a chance to sponsor an hour of team building skills while playing Bubble Soccer. The orchard will be set up like a real soccer field with bleachers for fans, food & drinks, silent auctions, live DJ, Cardio Drumming, NuStepping, Zumba, Yoga, and even Jon Falk from UM Athletic Department will be there signing and handing out his books! Donate today!